The
Mini Electric Automatic Milk Frother
has gained popularity in recent years as a convenient and efficient tool for creating frothy milk beverages at home. With its compact size and automated operation, it promises to deliver cafe-quality foam in a matter of seconds. However, before making a purchase decision, it is essential to evaluate whether this gadget truly lives up to its claims. In this essay, we will examine the features, benefits of the Mini Electric Automatic Milk Frother to determine if it is a worthwhile investment.
Efficiency and Convenience:
The Mini Electric Automatic Milk Frother offers the advantage of simplicity and efficiency. Its automated operation ensures that even inexperienced users can achieve consistent results without the need for manual frothing techniques. With a quick press of a button, the device creates frothy milk suitable for various beverages like cappuccinos, lattes, and hot chocolates. This convenience makes it an appealing option for individuals who value time-saving kitchen appliances.
Versatility and Adaptability:
One key aspect to consider is the frother's versatility. Some models come with different attachments, allowing users to froth both hot and cold milk. This versatility expands the range of beverages that can be prepared, catering to different preferences and seasons. Additionally, some frothers can also be used for other purposes, such as mixing powdered drinks or creating dressings and sauces. The ability to adapt the frother to various tasks enhances its value and utility in the kitchen.
Size and Storage:
The compact size of the Mini Electric Automatic Milk Frother is another appealing feature. Its small footprint makes it suitable for kitchens with limited counter space, and its lightweight design allows for easy storage and portability. This convenience enables users to froth milk wherever they desire, whether it's in the kitchen, office, or even while traveling. However, it is worth noting that the small size may limit the amount of milk that can be frothed at once, making it more suitable for personal use rather than large gatherings.
Maintenance and Cleaning:
Maintaining and cleaning the frother should be relatively straightforward. Most models feature detachable components that can be easily washed by hand or placed in a dishwasher. However, it is important to follow the manufacturer's instructions to ensure proper care and avoid any damage to the device. Regular cleaning and maintenance will help extend the frother's lifespan and ensure optimal performance.
The Mini Electric Automatic Milk Frother offers a range of benefits, including efficiency, convenience, versatility, and compact size. Its automated operation simplifies the frothing process, making it accessible to users of all skill levels. Additionally, the ability to froth both hot and cold milk, along with the device's adaptability for various tasks, further enhances its value. While durability and maintenance are factors to consider, overall, the Mini Electric Automatic Milk Frother can be a worthwhile investment for individuals who enjoy frothy milk beverages and seek a convenient way to create them at home.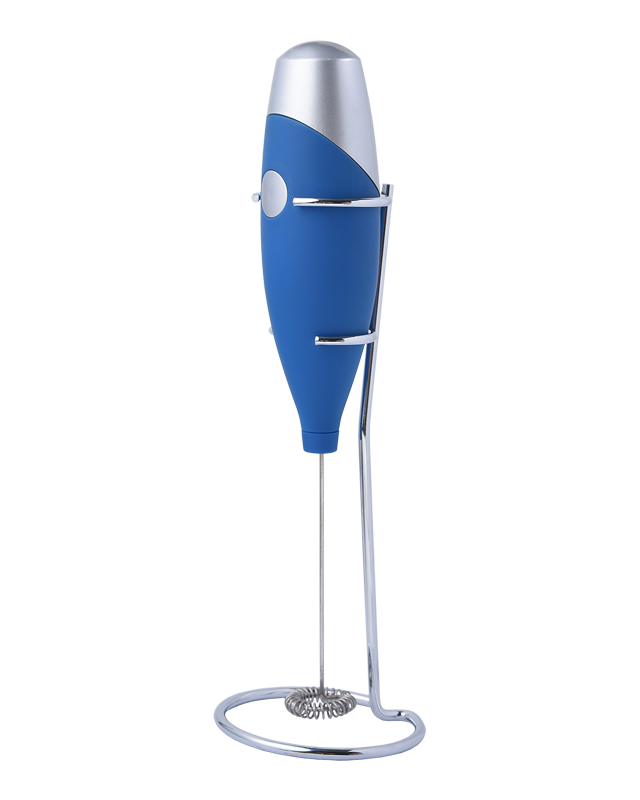 Certification
CE  ROHS  LFGB  FDA
Material
304 Stainless steel + ABS
Color
Any colors can be done as custom
Application
Frothing milk, Whisking coffee or beverages, Beating eggs
Features
Ergonomic handle, Soft touch, Food grade, Powerful, Noiseless, Long life